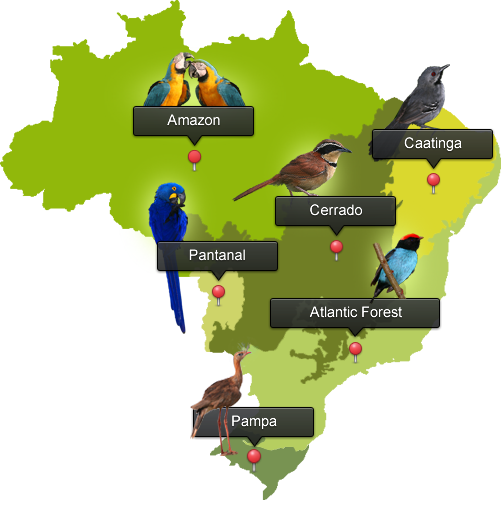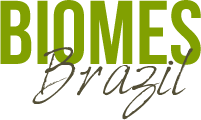 Brazil's astounding mega diversity is directly linked to it's exciting variety of six major biomes (habitats). For birders and naturalists alike each of these biomes has to be visited to enjoy its birds and wildlife.


Click on each bioma to see more information and its unique species.

» Amazon
» Caatinga
» Cerrado
» Pantanal
» Pampa

We are also operate tours in Peru, Colombia and Venezuela. Check our Tour Photo Gallery to see some photos.